Specially designed for the outdoors, the soft, absorbent towelling collection Kohlipe is available as serviettes and cushions.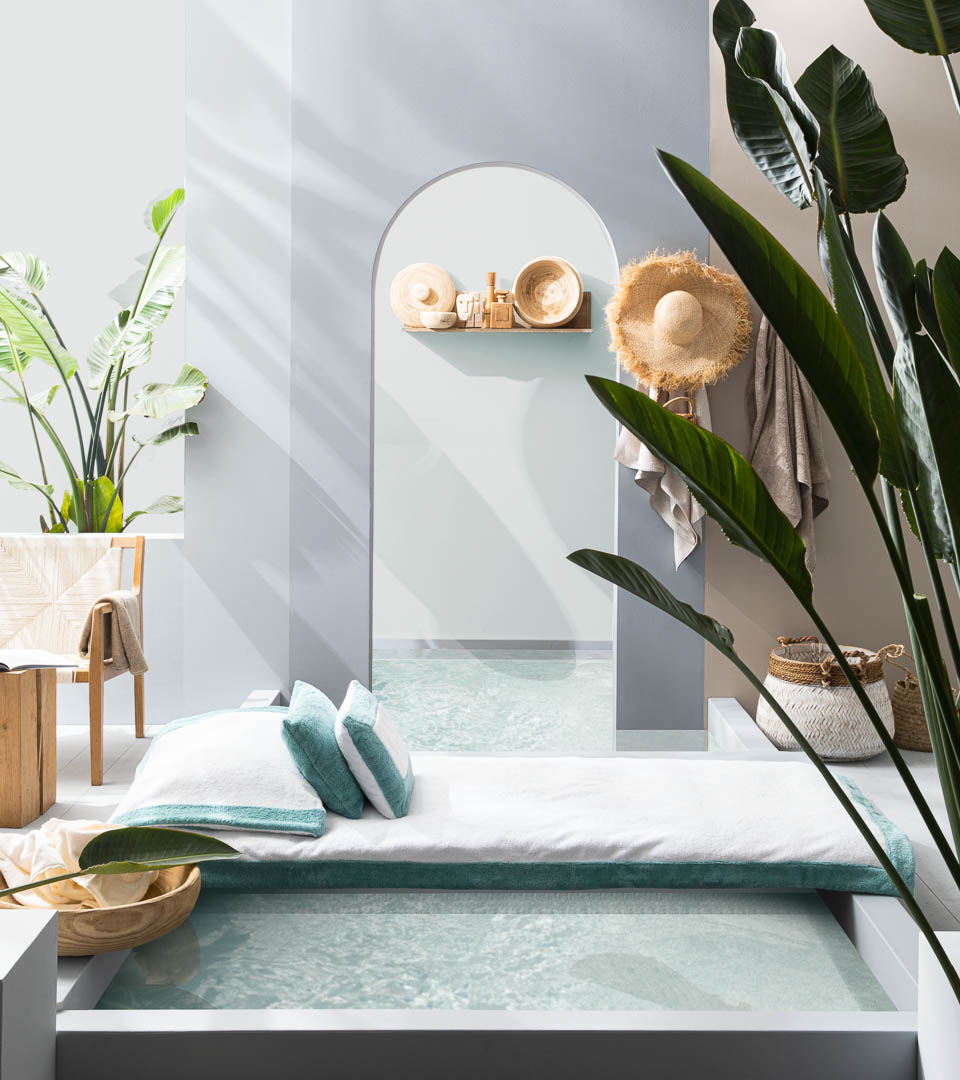 Select and personalise.
The fabrics, dimensions, colors and finish can be specified before production.
Band
This technique consists of superimposing two fabrics, sewn onto one other. The arrangement of the bands, their dimensions and their colours make it possible to come up with graphic and contemporary designs.