The bed set is one of the centerpieces of decorating a bedroom. With it brings style, atmosphere and a stamp of personality to the room.
For each purpose, its own bed set…
Residential bed linens
How does one choose an alluring bed set for residential usages?
Aigredoux offers its expert advice in dressing luxury living spaces and villas.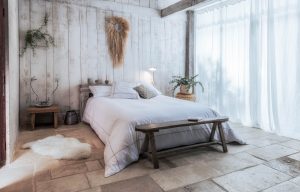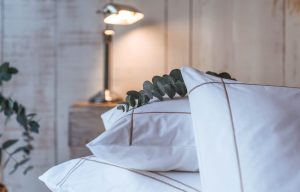 Classic and elegant bedrooms
The Aldabra , Goreme and Halong linen sets adorn your space with timeless refinement, incorporating a touch of chic with their ruffles.
Bright and warm bedrooms
The Palaos and Koh Lipe collections illuminate master bedrooms as graciously as guest bedrooms with bold colors and impeccable finishing.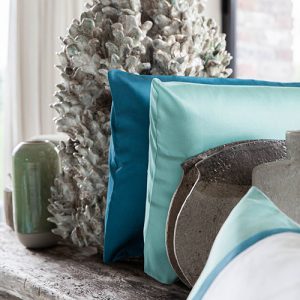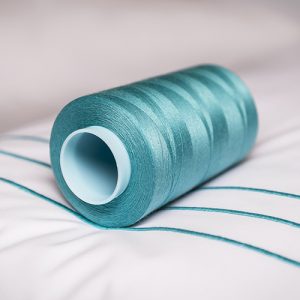 Modern bedrooms
The Sokotra , Bwindi and Serengeti sets bring sober style and elegant design to tender a zen and relaxing atmosphere.
Childrens' bedrooms
The Maui and Darien linens, with their delicate embroidery and discreet designs, blend seamlessly with their space. Aigredoux makes it a point of honor in selecting the purest cotton to guarantee a cocoon of softness for babies and toddlers.
Cabin bed linens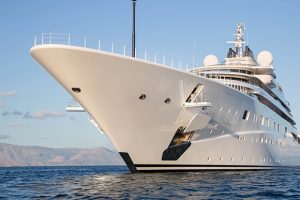 How does one choose bed sets to dress yacht, boat and sailboat cabins?
With our textile expertise recognized for 3 generations, Aigredoux manufactures custom-fit linens according to the personalized decoration of your cabin spaces.
From the pillowcase, to the bolster, duvet cover, top sheet, and fitted sheet… Each item is designed according to the shape and dimensions of the cabin beds.
Imagine a unique and personalized linen :
A diverse choice of exceptional materials,
A panoply of unique colors,
Varied finishings to choose from.
Marine immersion guaranteed with :
The Fingal kit transports you through the seas with its set of nautical bands and graphic lines.
The Palaos collection plays subtly with different shades of blue, ideal for a seaside spirit.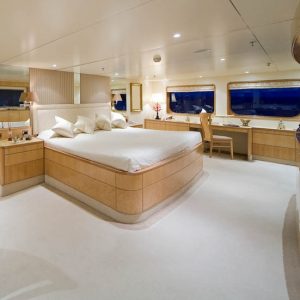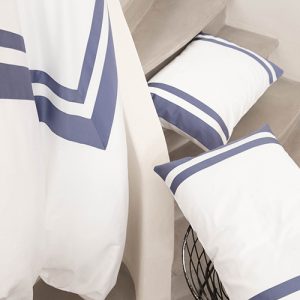 Our recommendations :
Prioritize models without ruffles for easier maintenance,
Embroider the name of the boat for a personalized touch,
Mark items with the name of the cabin for an easier set up.